Latest Commercial Real Estate Market News in Los Angeles
Get the latest Los Angeles commercial property listings and market updates as soon as they become available.
August, 2015: US Economy Grew Faster Than Expected Between April & June.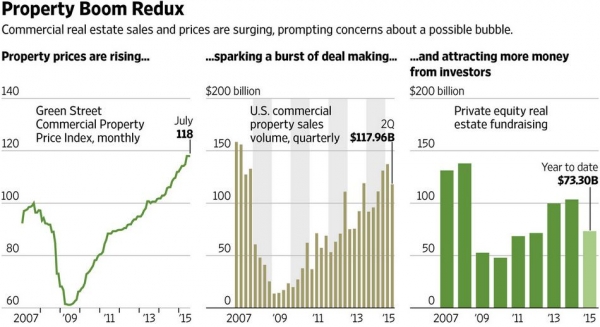 Economic Overview:
GOOD NEWS: US ECONOMY GREW FASTER THAN EXPECTED BETWEEN APRIL & JUNE. The economy grew 3.7% in the second quarter, a very big upward revision from the first official estimate, 2.3%, according to the Commerce Department's measure of GDP. The upward revision is welcome news as China's slowing economy is sparking volatility in stock markets, plunging currencies in emerging markets and potentially delaying a rate hike from the U.S. Federal Reserve. The good economic data only increases the speculation about when the Fed will raise its interest rate. For much of the summer, economists believed the Fed would do a rate hike in September. But with China's devaluation of the Yuan, and the recent turmoil in U.S. stock markets, the consensus is gradually shifting to December for a rate hike. Rate hike rumblings aside, the revised GDP figure shows that the US economy is still having a solid year despite all the headwinds abroad.
Are you looking to sell or lease your retail property, strip center, shopping center, office building, commercial land, or apartment building?
Our complimentary commercial property evaluation combines real estate valuations and our leading market insights and expertise.
Thank you for your comments.
Your message has been sent.
Featured Commercial Property
Retail, 7,500 SF
211 S Maclay Ave, San Fernando , CA 91340
$1.07/SF